Sweet Automation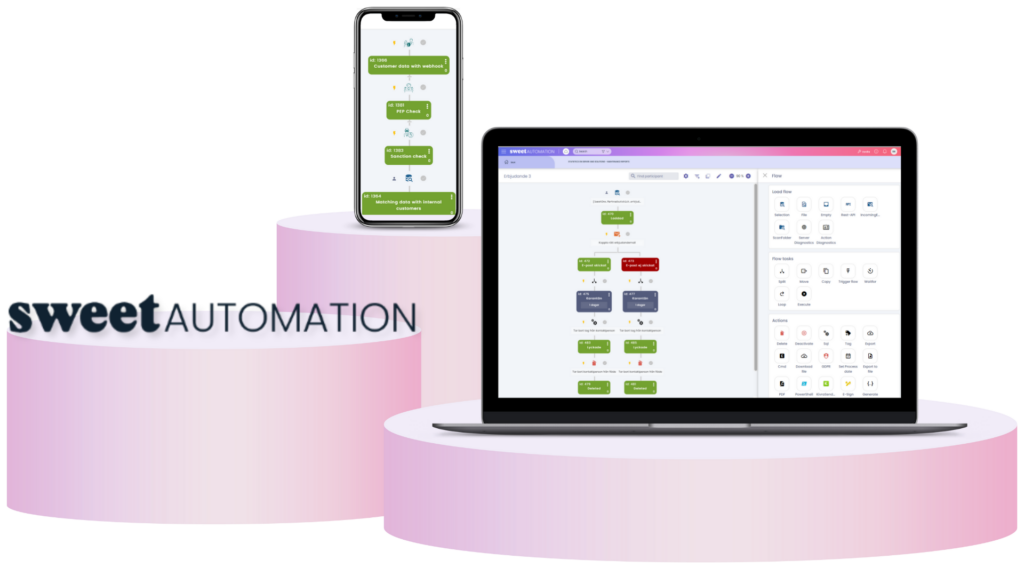 Transform your business with Sweet Automation
With Sweet Automation, you can revolutionize your business processes by automating, integrating and digitizing them. Increase your efficiency, reduce operational costs and gain a sustainable competitive advantage. Our versatile tool streamlines processes, enables data-driven decision making, and offers seamless integration with your existing systems. Sweet Automation can be applied to various departments and processes, including digital onboarding, data analysis, streamlined processes, marketing automation, IoT integrations and much more.
Versatility and integration
Not just a BPA tool but also an integrations engine, marketing automation tool and data analyzing tool where magic happens
Data-driven decisions
Analyze customer behavior, make decisions based on predefined conditions, and take real-time actions to optimize your business
From tasks to processes
Start off small and replace manual steps one by one. When you're ready – transform the whole process
Low code or no code
Take control of digital processes effortlessly by automating processes without extensive programming knowledge
Unleash the power of automation
Experience the ultimate business process automation tool with Sweet Automation. From case management to sales management, after-market sales to IoT signal management, our automation engine empowers your super users to adapt to changing environments effortlessly. No coding skills required, meaning you can make changes and add new workflows when needed, but if you have the skills you can make truly advanced flows. We'll help you eliminate repetitive tasks and make data-driven decisions in real-time. Try it now!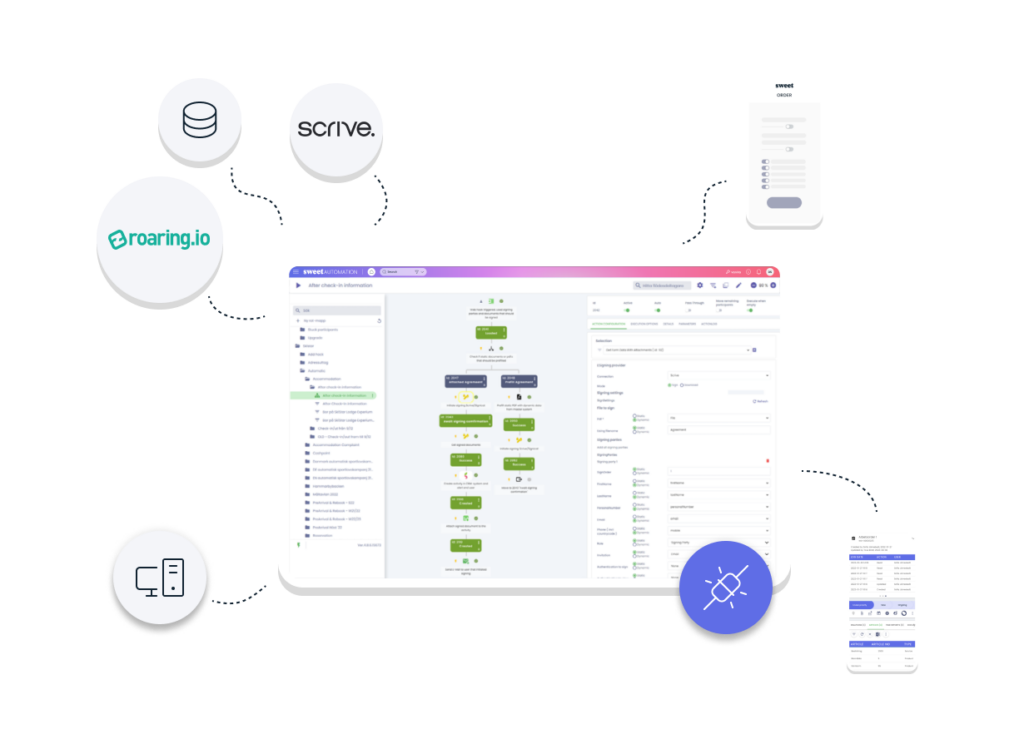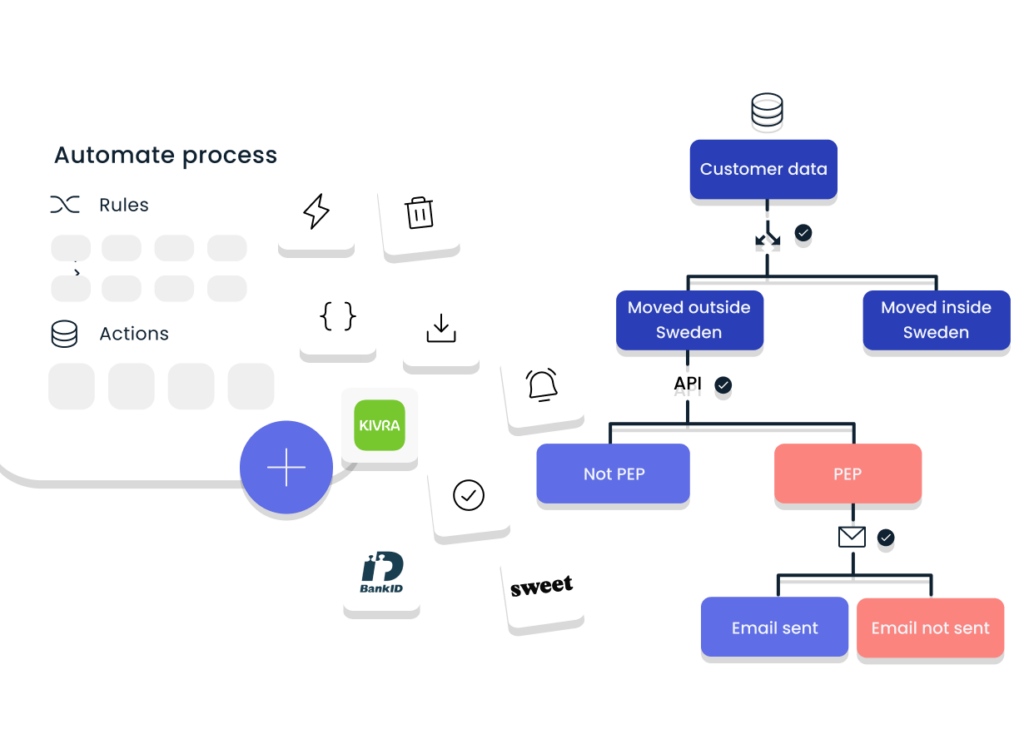 Sweet Automation as the hub in the platform offering
Sweet Automation is absolutely central to our offering, Automation is the integration engine that connects our solutions with each other and with yours, but also the part where we define and implement sophisticated business rules. The strength lies in the ability to weave together information from many different systems and integration points and manage rules and actions that span across all of them – all in the same place. It's so effective that we dare to promise that you will be amazed!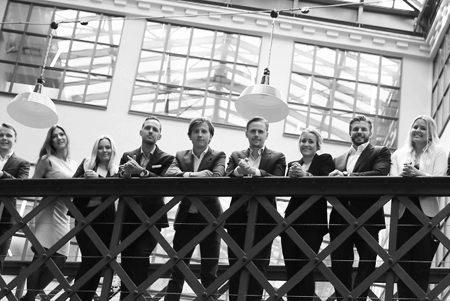 Nordnet automated their customer journey
By combining digital data collection and our rules engine, Nordnet could automate previously manual tasks and processes and give direct response to customers – leading to over 50 % better conversion rate than before.
Read more