Sweet CRM
Allow us to make an educated guess. We think that when your business first started out, it was with an idea that you knew would make a difference. We're also guessing that it did, and since your business started growing, other issues came about?
That's why we're here. We provide those things that keep you safe from headaches. Relieving you of all the complicated and cumbersome steps that come with customer processes — creating an effortless feeling that trickles down from your own workflow to your customers' experience of it. We'll provide you with what you need to reach that sweet spot where your business just keeps going.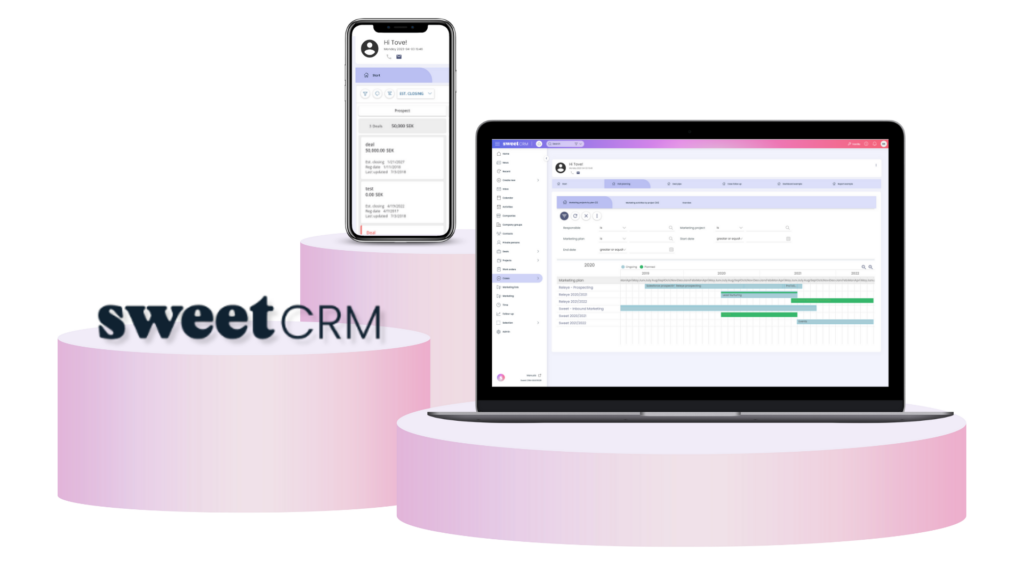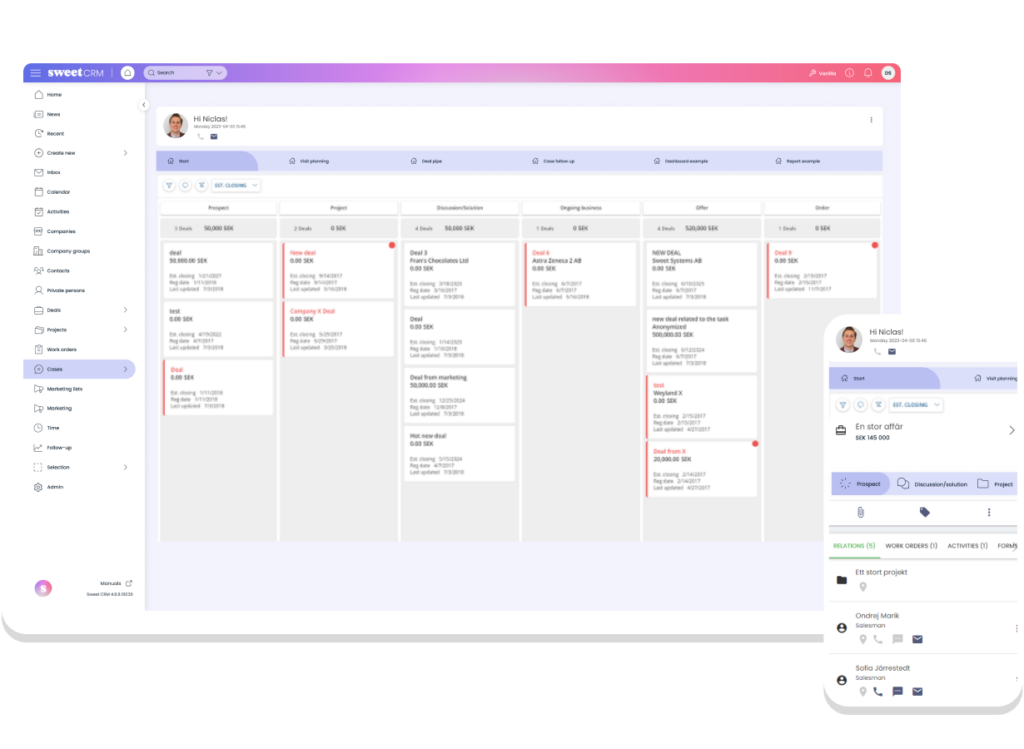 Sales
At Sweet, we understand the importance of organizing your sales activities. Our CRM empowers you to structure your processes efficiently, leading to enhanced productivity and increased revenue. We provide you with intuitive solutions with workflows that are easy to follow and easy to automate, ensuring you're one step ahead.
Get your leads together
Connect your lead sources and nurture them in one place in a
rule-based manner
Management made easy
Follow up on your team and stay updated by switching from details to overviews
Automate your sales
Be one step ahead and plan and schedule your sales interactions
Always at your service
Stay connected, even when you're on the go with a web-based solution
Sales automation for less administration

In today's fast-paced business world, optimizing your sales process is crucial for success. Automating your sales workflow can be a game-changer, allowing you to proactively streamline operations, boost efficiency, and take your business to new heights. With the power of automation, you can create a plan, establish rules, and put them into action, freeing yourself from the burden of manual communication and administrative tasks.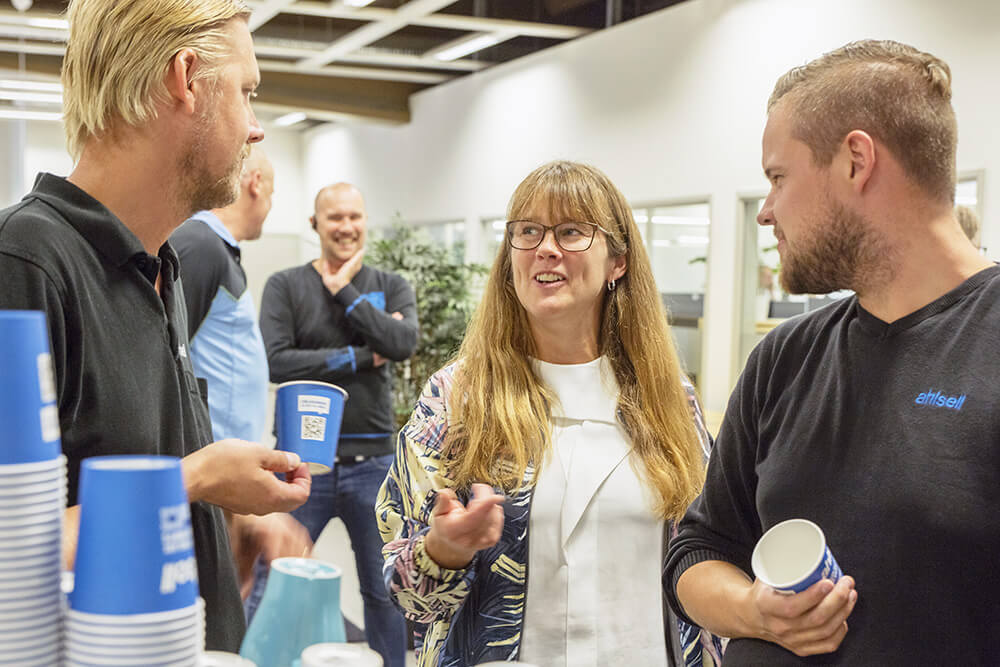 Ahlsell increase sales efficiency with Sweet CRM
One of Sweden's biggest sales organization has over 2000 sales people using Sweet CRM for sales management, read about the success factors of higher performance.
Read more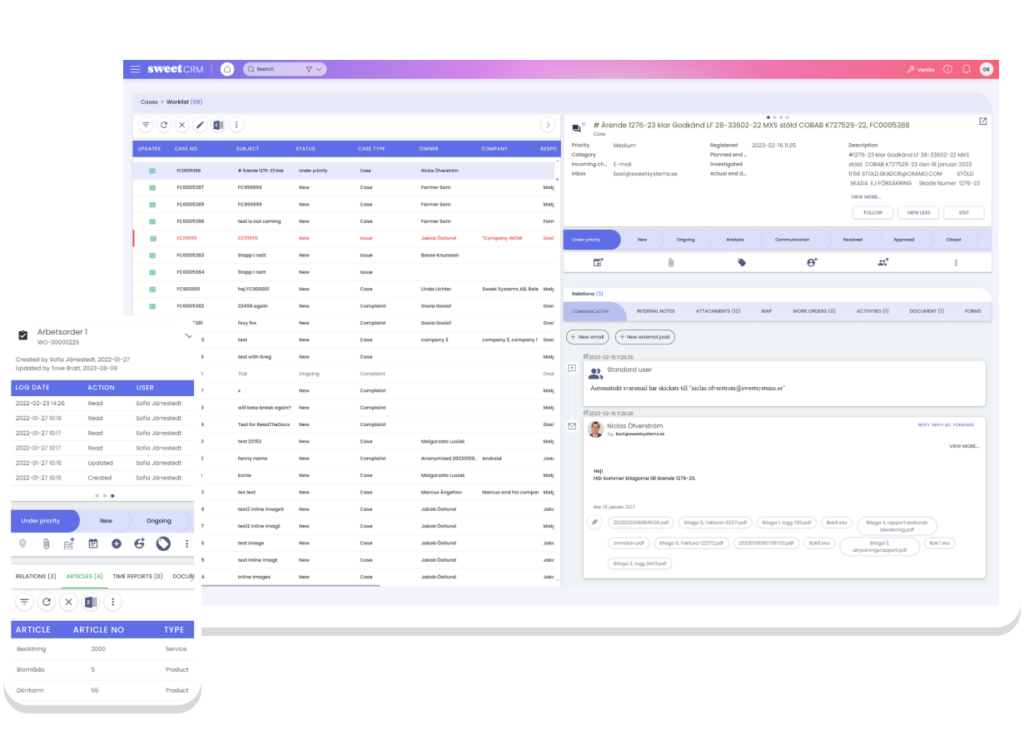 Service
Sweet understands the significance of exceptional customer service, and we're here to lighten your load. By consolidating all the essential information in one place, we simplify the process of advancing your support or service. Whether it's planned activities or unforeseen issues, we support you every step of the way. We will help you help your customers. With our expertise, we recognize that effective communication is the key to success. Let us empower you to deliver exceptional customer experiences with ease.
Communication made smooth
Easily engage with your team, clients, and partners in a secure way
Collaboration and assignment
Divide the workload, automatically first, and case by case when needed
360° view of the customer
Our platform empowers you with a 360° perspective of the customer
Provide proactive service
Get signals, or create smart rules so you can act before issues arises
Automate your service
Automation is a key feature of our case management platform that brings numerous benefits to organizations. By automating service and case management processes, businesses can eliminate manual, time-consuming tasks and reduce the risk of errors. This saves valuable time and resources, allowing employees to focus on more strategic and value-added activities.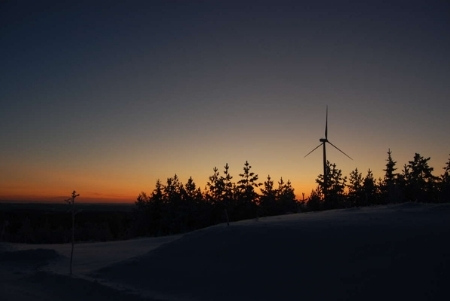 Falu Engergi & Vatten saves time and effort using Sweet
By using Sweet's case management Falu Vatten & Energi is saving clicks and shortening the time of managing a case – a valuable increase of efficiency.
Read more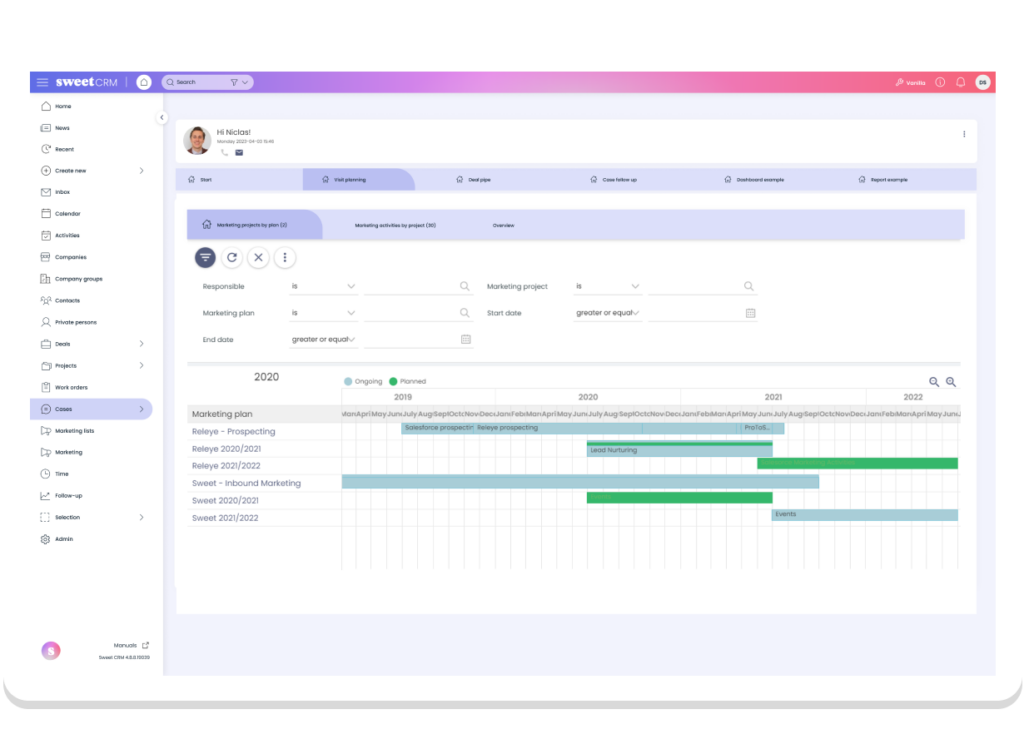 Marketing
Marketing through the customer life cycle.
Sweet marketing platform is a powerful marketing automation solution designed to revolutionize the way you manage your marketing. With advanced features and seamless integration between your CRM, automation engine, and email marketing solution, it enables you to optimize your strategies, nurture leads, plan campaigns, and drive exceptional results. Your sweet spot is closer than you think.
Lead generation and nurturing
Attract and communicate with your leads – streamlined and automated
Onboard easily
Welcome your customer and start an automated customer journey
Engage frequently
Plan and schedule your interactions based on customer behavior
Segment your customers
Find the right target group using our advanced selection
Boost email marketing with powerful integrations
Integrate with leading email marketing providers for targeted campaigns using email or SMS communication. Automate personalized email sequences triggered by user actions or time-based events. Deliver the right message to the right people at the right time, boosting engagement and conversions. Unleash the full potential of your email marketing today.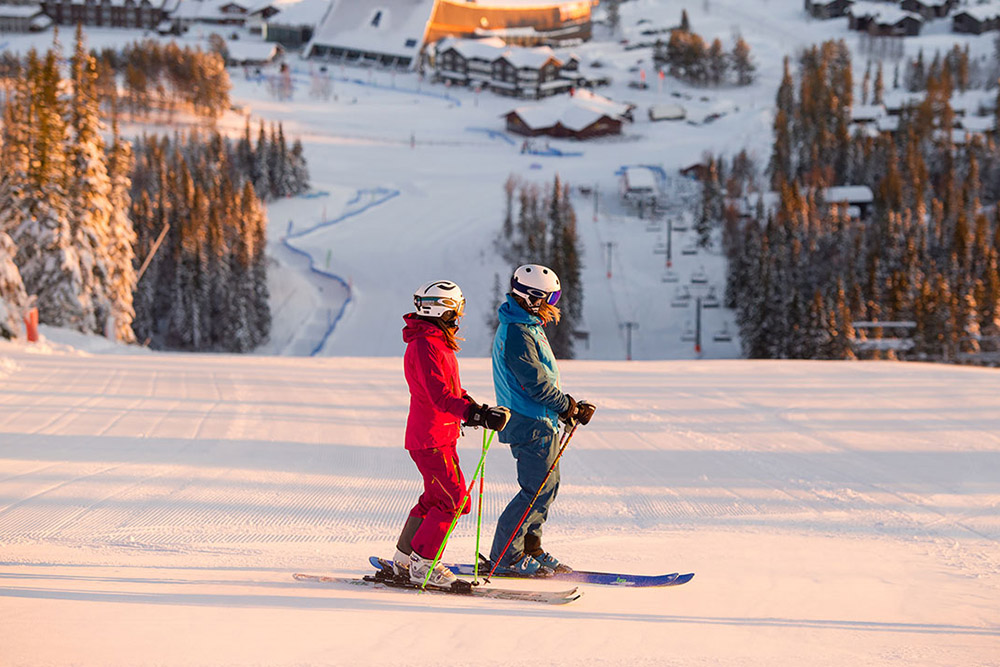 Skistar automated their marketing
By automating some processes and their marketing, Skistar has decreased manual tasks by 20 % and increased productivity by 50 %.
Read more
Your Sweet Spot
Is Closer Than You Think
Stuck in something that needs to get unstuck right now? No worries — our solutions are ready to be implemented right away.