Falu Energi & Vatten

Falu Energi increased their efficiency and insight for customer service by implementing Sweet One
Challenge
Falu Energi experienced an opportunity for improvement with their information management, which required a lot of administrative work for the customer service department.
As a part of a bigger organization change, they were looking for new ways of working and with a full system covering all areas as case management, CRM and work orders.
In connection to the procurement and the implementation, the goal was to handle at least 70 % of all customer matters with the new system.
Solution & result
Representatives from both customer service and other parts of the organization participated in the process of creating the new system. By arranging workshops, several demo sessions and test all functions in the systems, we got an overview of their needs and the focus areas in the solution is:
A complete overview with history of customer matters
Modern and intuitive interface
Saving clicks
Automated and easy assignment of cases to different working groups
Opportunity to use dynamic checklists to facilitate case management
With a fast implementation of Sweet One, the system is currently used by 130 employees at Falu Energi. The new way of working has already shown a number of effects as:
More then 95 % of customer cases is handled in Sweet
All customer communication gathered in one place
Web based interface with a fast and easy customer overview
Shorter processing time of cases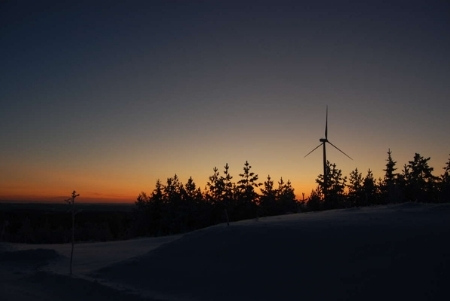 Falu Energi & Vatten
Falu Energi & Vatten is a municipally owned company in the Swedish region Dalarna. They provide electricity, heating and cooling, city networks, recycling, water and sewage. The company has 200 employees and sales of SEK 770 million.
Their biggest driving force is to create a future-proof infrastructure for both current locals and future generations. With the ambition to seek new, innovative solutions and to constantly strive to offer smarter services to their customers.