Sweet Forms
Your Sweet Spot is closer than you think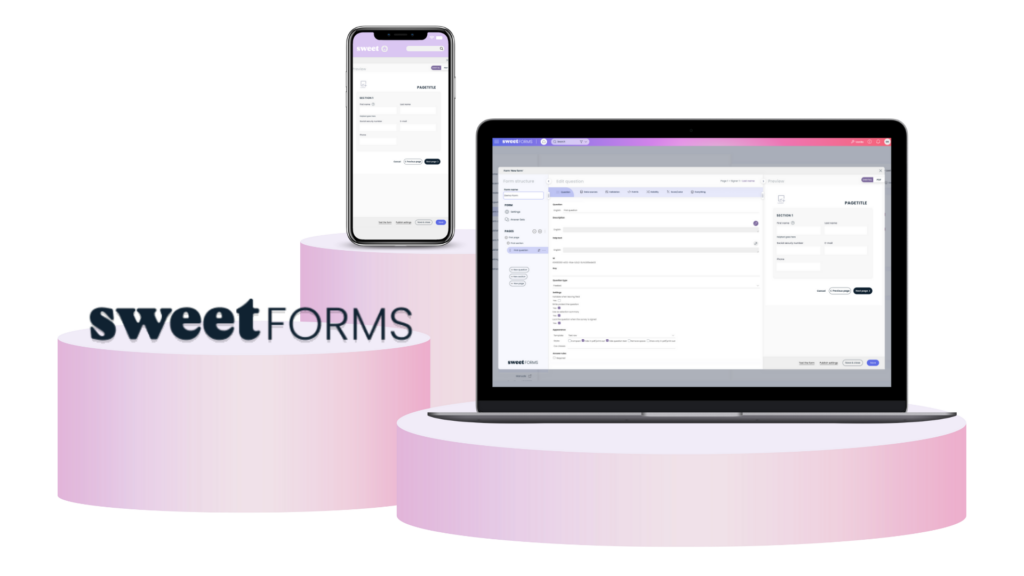 Experience the paperless revolution
Experience the power of user-friendly online forms with our powerful digital forms' solution. Say goodbye to cumbersome paperwork and hello to streamlined data collection with both speed and ease. Create and customize your own digital forms effortlessly, reducing response times and delivering an enhanced customer experience. With features like digital signing, pre-filled information and ensuring your data is correct, Sweet Forms offers the real deal in efficient data collection.
Populate with data
Utilize customer data from other sources, saving valuable time and reducing the risk of errors for your customers
Customizable design
Create and manage your digital forms effortlessly. Match your graphical profile for logos, fonts and colors
Automate everything
Fully automate data collection and interpretation using pre-defined rules and actions to save time and struggle
Secure and authenticated
Prioritize data security with e-signing and authentication solutions offered by our trusted partners
Optimize and secure your processes
Gain control over data collection for onboarding, KYC processes, agreements, or basic customer details. Benefit from field validation, pre-populated data, and integration with external data sources. When you're done with the format – let's automate the management of responses (or reminders!). We know how to transform manual, repetitive tasks into automated processes where important decisions are made unbiased and rule-based with automation, ensuring accuracy and compliance every time.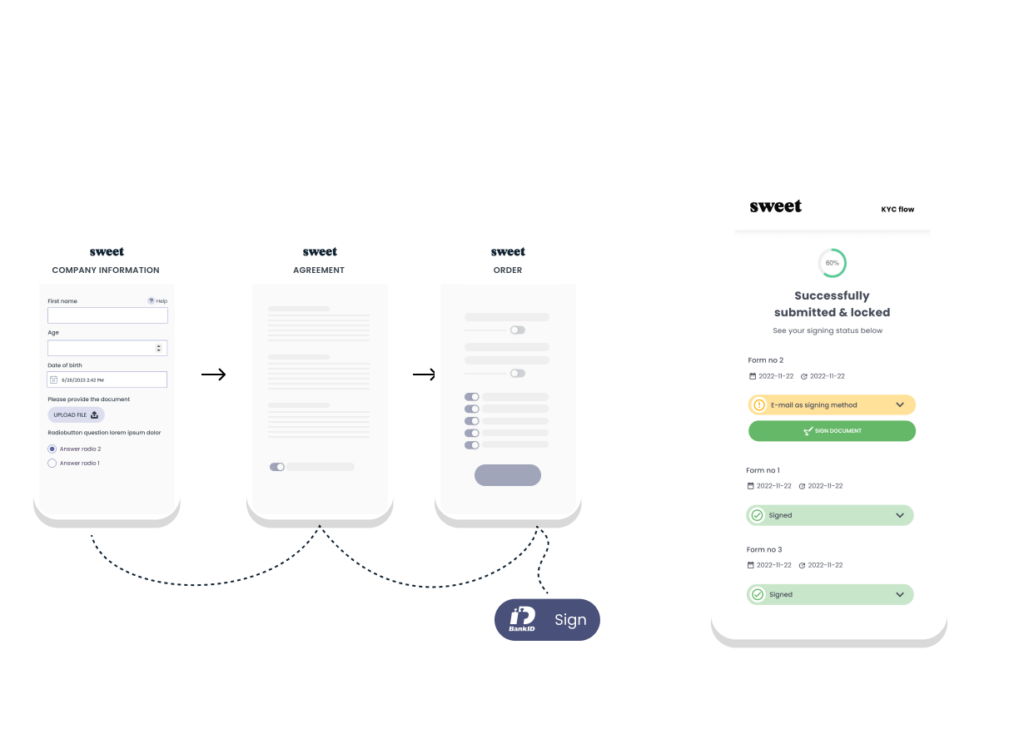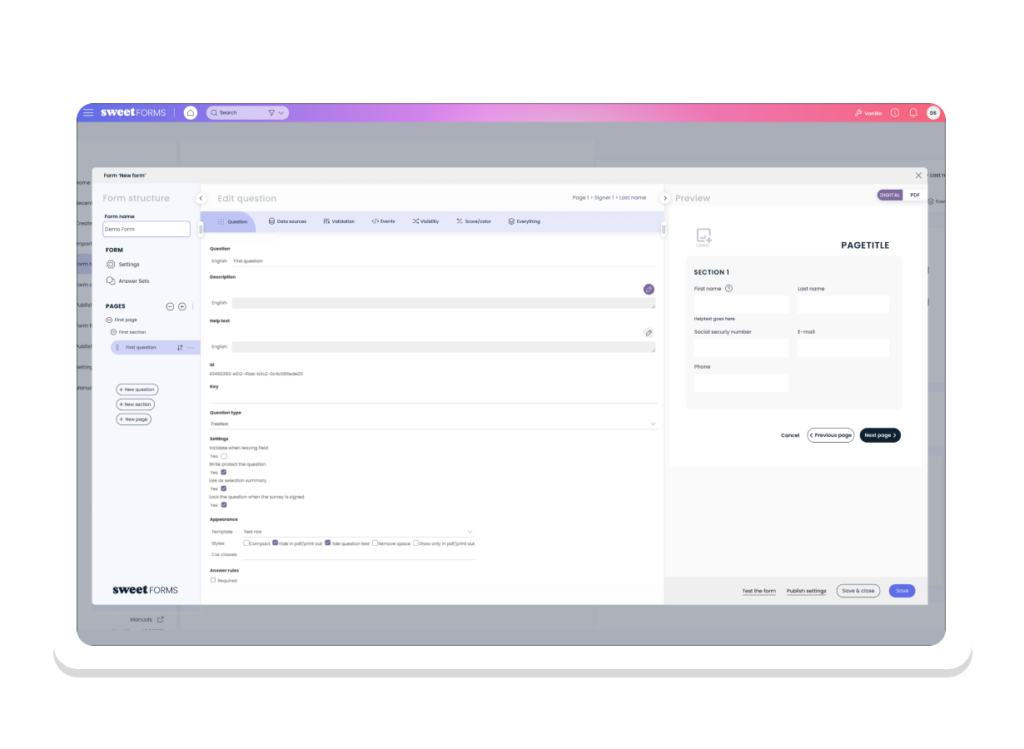 Improve your processes
Sweet forms Form Flow feature is designed to meet the demands of modern business operations. It provides you the capability to build customized form sequences where multiple forms can be arranged in a row, entirely based on your unique requirements. By integrating features such as e-signatures, data validation, and pre-filled information, it enhances and streamlines the data collection process. With full control over form flow editing, publishing, and unpublishing, you have the opportunity to enhance your processes and ensure a consistent user experience across all devices.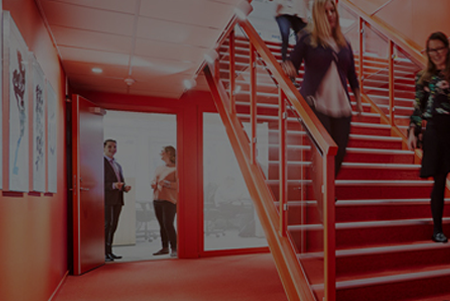 Bankgirot boosted customer satisfaction and slashed costs by 80% with Sweet Forms
Bankgirot enhanced customer satisfaction by offering flexible digital and mobile-friendly forms. They have reduced the cost of changes by 80% thanks to the DIY capabilities.
Read more