Borlänge Energi is live on Sweet!
The local energy-company in Borlänge, Borlänge Energi, offer the local market infrastructure services within district-heating, electrical grid, and waste-management.
Beyond production and sales of energy, they also renew- and maintain the city-milieu – to their help they now have Sweet One as their case-management system.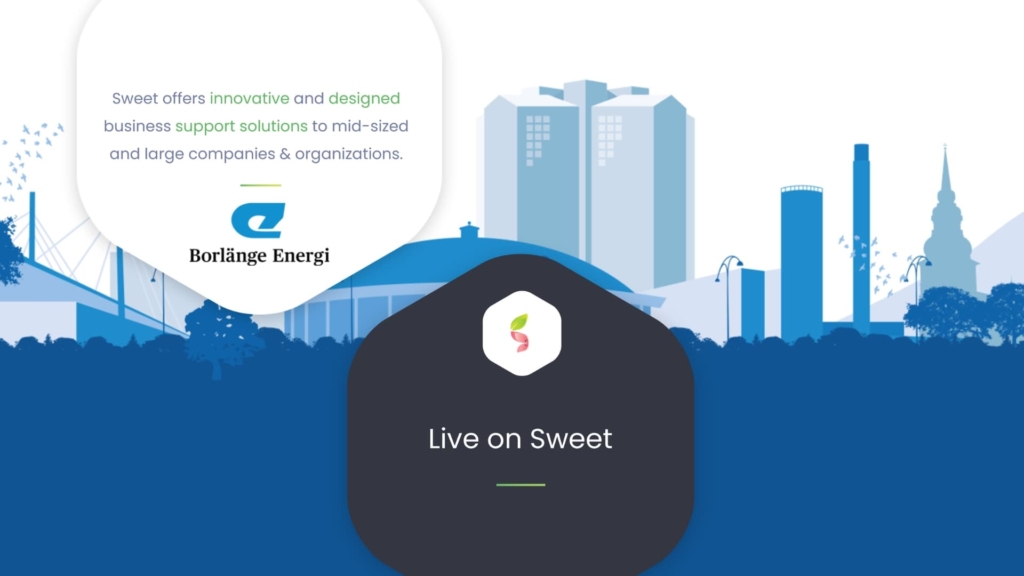 Sweet One
Sweet One is used by private customers and companies to send in service-cases, either for their own benefit or the municipality's. It could be for example a tree that's fallen over a road or a question in regard to a contract.
Sweet Automation
Sweet Automation is used to create automation rules which create- and send reminders & notifications and assign the incoming cases to users based on pre-set rules.
Sweet Forms
Sweet Forms is in the roll-out process and will be used to fully digitize forms- and checklists.
This is how Sara Englund from Borlänge Energi answered when asked for her impression so far:
"This feels great!" "What a difference" " Easy and modern" are some of the things I've heard from my other colleagues who work in Sweet. We've created a case-management system that simplifies the entire process, from first-contact by customer to a closed case in the system.
We are most delighted to welcome Borlänge Energi as a new customer of ours!