We are happy to introduce a new intern at Sweet – Tuwa Sjöberg. Tuwa is studying science at Stockholm University. She will be here for ten weeks and we are looking forward to working with her!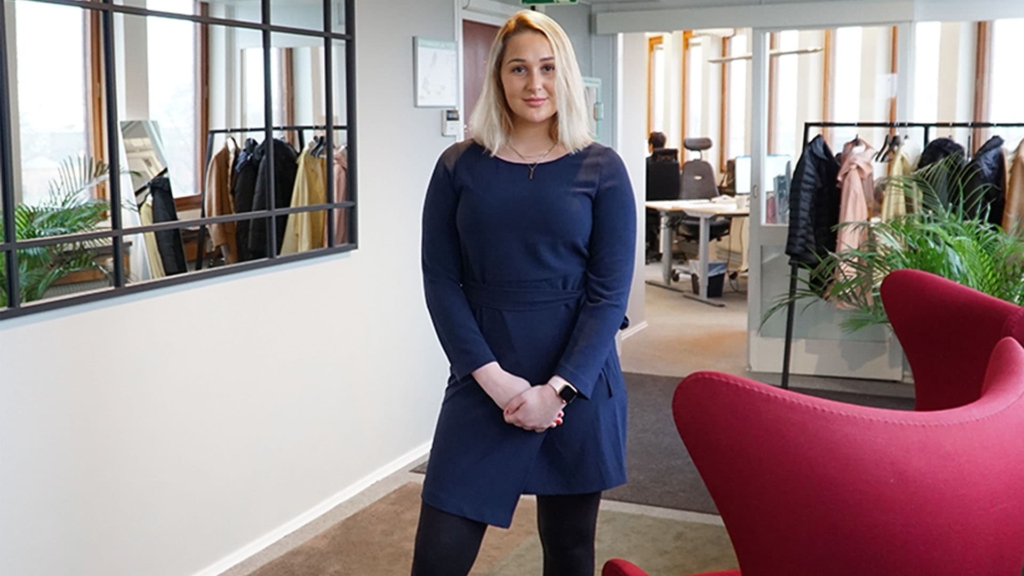 Why did you choose to study system scientists?
One of the key reasons why I wanted to study computer science was the fact that the IT-sector is dynamic and exciting. It is cool that the computers and systems can help people to solve problems effectively and help us to make better decisions for various purposes.
For the moment I am studying in my last semester of a bachelor's degree in computer science at Stockholm University. There I had the opportunity to learn all the basics of project management, programming, UX design and BI. This knowledge has been very valuable for me during my internship.
What was important to you when you were applying for an internship?
Choosing a company that works with the things that I consider to be interesting and feeling passionate about was important for me when choosing my internship. I wanted to experience how the company works with project management and system development on an everyday basis.
Then, of course, it was important to have the chance to learn new things, to face challenges and to use my university knowledge and experience.
Why did you choose to do your internship at Sweet?
Sweet is a very innovative Swedish company that grows more and more by delivering really good, efficient, in-house smart solutions to its customers. Sweet's focus on automation and digitalization is for me the future, so of course, I have chosen Sweet!
How is your internship so far?
At the beginning of my internship, I was involved in a lot of exciting things. Everything from customer sales meetings, testing of customer solutions, starting up internal projects, creating demo forms in Sweet Forms and working a little with Sweet Automation. I can only say that it was fantastic for such a curious person like me.
Would you recommend doing an internship at Sweet Systems to others? Why?
Of course! I could not have wished for a better place to do my internship. I feel like I learned a lot here. If you want to come to a smaller innovative company that focuses on development and efficiency, you should really come to Sweet. People working at Sweet are very competent and experienced but also incredibly caring. You not only learn something new every day but also feel good being at the office.
What are your plans after you graduate?
I have been hired as a Project manager here at Sweet. Something I really look forward to!
Congratz Tuwa! We are happy to have you here 🙂