Volvofinans
Volvo Finance increased upsales by 20% thanks to the marketing automation solution offered by Sweet Systems

Challenges & goals
Volvo finance had a customer lifecycle with well-defined touchpoints and saw huge upsales possibilities with automated communication. Sweet Automation gave them an opportunity to automate their communication and helped them to ensure that they reached the customer at the right time and by the right channel. Volvo wanted to reduce their time-to-market, the dependency on their own IT department and additionally accelerate the process of activating more customers. Another goal was to reduce the company's manual processes and its risks.
Solution & result
The solution for the challenge was to use Sweet Automation for automating the touch points. The advanced selection engine with dynamic flows and smart business rules in Sweet enabled them to control the communication without the help of their IT department. The solution has enabled the set-up of automated activities according to the customer lifecycle, such as creating personalized onboard experiences when an account has been opened, by sending alerts to the sales organization when an agreement is about to expire or by automating offers through the CarPay app. Sweet Automation's powerful selection engine displays and analyzes Volvo finance's customer data in real time which helps them to quickly select a relevant target group. Moreover, Volvo can combine data from different sources to identify accurate and precise target groups. Sweet Automation's flow tool is based on target groups and actions that are triggered by rules. Actions that Volvo finance uses are e-mail and SMS communication via Biz Wizard that will present offers to the customers through the CarPay app.
Reduced manual handling by 1 FTE
Increased upsales with 30%
Increased opening rate in welcome mail with 15%
Reduced errors
Sweet is a very flexible tool and together with the supplier's service level, it provides a very good value offer for both small and large businesses
Viktor Olsbo
Innovation Lead Insight, AI / MarTech, Volvofinans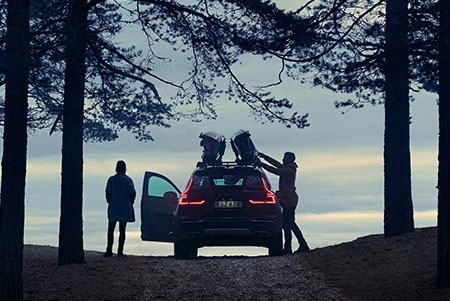 Volvofinans
Volvofinans is Sweden's largest bank specialising in cars. Their vision is to ensure their customers a safer and more convenient car fleet by offering a wide range of financing solutions and payment services that provide the best customer experience and make life easier. Their customers are both consumers and companies of all sizes, and they offer complete package products including everything required for car fleets and flexible system solutions for managing fleets, among other things.